My Cart
You have no items in your cart.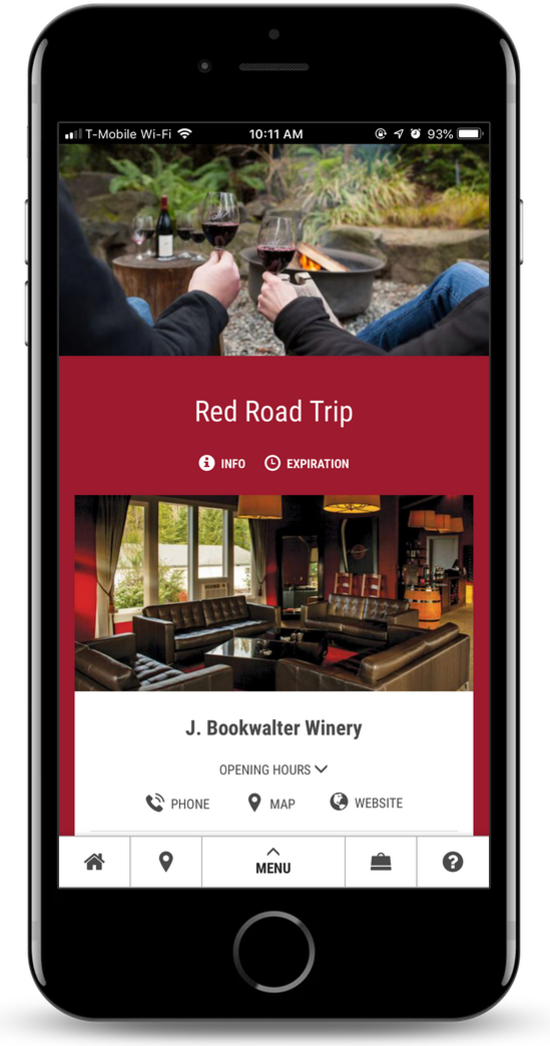 Woodinville Wine Pass: Your Instant Ticket To Taste
One Pass. More Pours.
Just savor these numbers. With more than 900 wineries, Washington is now the second largest wine producer in the country, and Woodinville is where it pours. Home to over 110 wineries and more 90+ rated vintages than any wine region in the world, our tasting possibilities are nearly endless.

So where to start? With a Woodinville Wine Pass, of course. It's your digital ticket to custom tours and discounted tastings throughout wine country. Each pass is delivered instantly via text message or email. No need to download an app because the pass is accessible on your phone wherever you go. In just seconds, your pass is in hand and you are ready for wine!

Please note: Digital passes must be used for the first time within 30 days of purchase. After first use, the digital pass is valid for 30 consecutive days to redeem your tasting flight at each winery.